It's our favourite time of the year as the Festival de Cannes has begun. The annual film festival hosts talent across the world. Like every year, we get to see our favourite Bollywood stars walking the red carpet in the most extravagant and mind-blowing looks.
The one Bollywood actress, who will be the first one to woo us is none other than Deepika Padukone. After her stay in New York, the actress has finally arrived at Cannes. And boy, she looks stunning. Don't believe us? See it for yourself!
At first, it seems like Deepika might have got a haircut, but actually, she has tucked in her hair, which creates an illusion of a haircut. What caught our attention was her denim drama. She is seen wearing a white button-down shirt layered with an oversized and long denim jacket.
She paired it with straight-legged jeans in almost the same hue as the jacket. Going for some extra drama, the actress accentuated her look with bold red lip colour and red hot heels.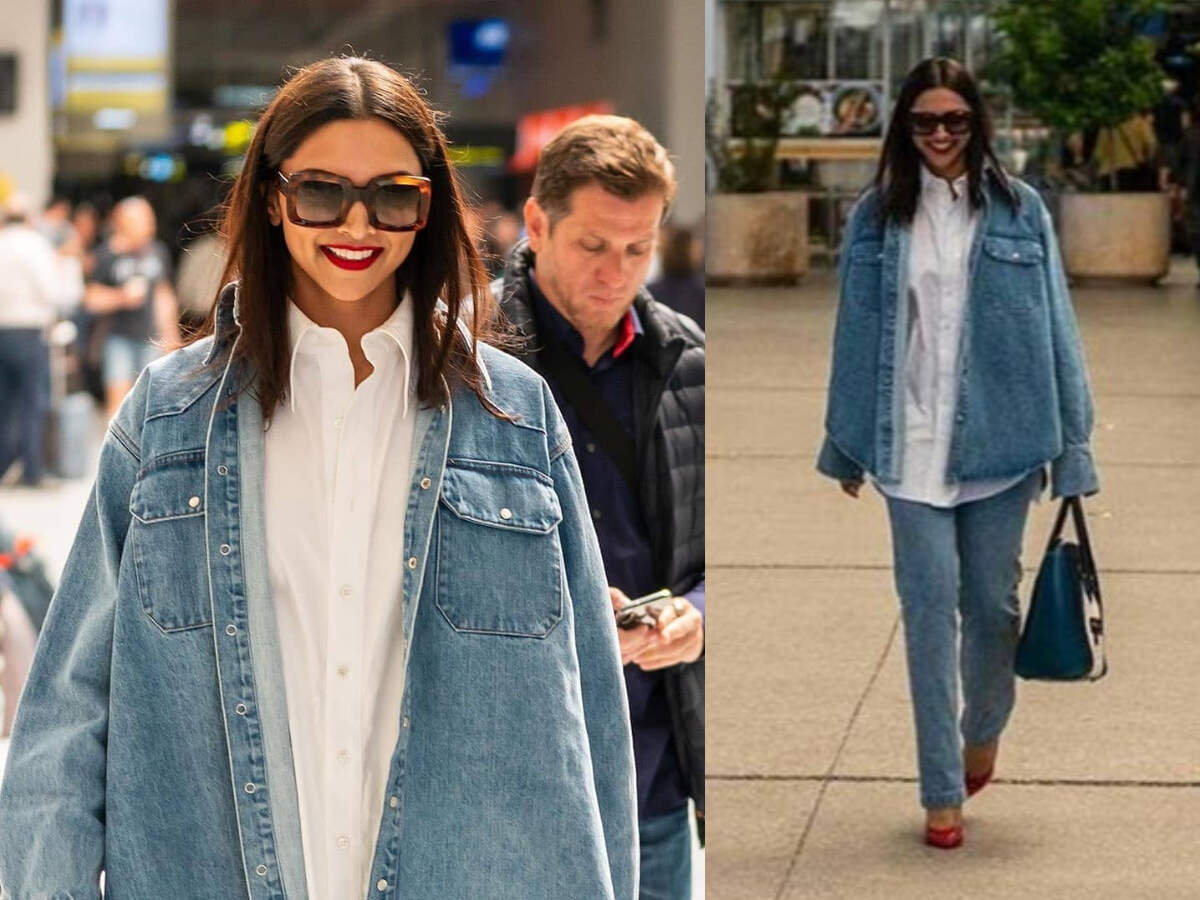 Just one day ago, the actress dropped a hint on her Instagram on what she might wear at Cannes. She posted a poll asking, 'Do you think I should wear red on a red carpet'?
Well, this is just the first look with a hint of the red and she looks stunning. Stay tuned for her upcoming looks at Cannes 2019.

Source link